edie's africa
There's the great joy of seeing the medical needs being met here in Dominghia and the surrounding villages by our little clinic and Dr. Adama's dedication! It is truly my pleasure to have a small, small part in assisting her here over the next few weeks.
Date: 04/04/2011
Views: 3247
edie's africa
You see that small car behind us? there will be 6 of us, plus the driver, packed into it to ride 2 hours to Conakry. 'My own personal space' takes on a whole new meaning here!
Date: 04/02/2011
Views: 3379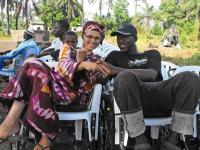 edie's africa 2009
almost a year this time!
Date: 01/21/2011
Owner: edie mullen
Size: 24 items
Views: 6163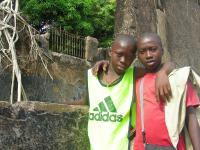 edie's africa 3
Tamara Island, He de Loos, Guinea
Date: 01/21/2011
Owner: edie mullen
Size: 21 items
Views: 6274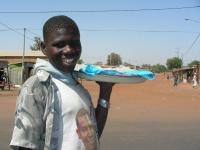 edie's africa 2
Mali, Guinea
Date: 01/21/2011
Owner: edie mullen
Size: 22 items
Views: 6531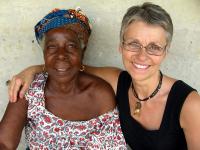 edie's africa 1
Gboittoy Village Guinea
Date: 01/21/2011
Owner: edie mullen
Size: 14 items
Views: 6689